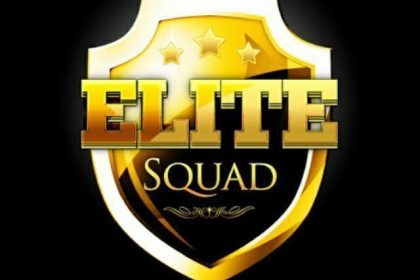 Indiana Elite Academy organise toute l'année des camps d'entrainement permanents pour les joueurs de basketball de tous les niveaux et de tous les pays. De 1 semaine a 3 mois choisissez parmi les formules suivantes:
NOTRE FORMULE SUR MESURE TRÈS COMPÉTITIVE COMPREND:
Hébergement dans villa de très bon standing.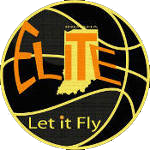 3 repas complets et diversifiés en self service.
2 à 3 séances collectives/ individuelles quotidiennes avec plusieurs coaches (Toute nos installations privées et ouvertes de 5 hr à 21hr, 7j/7)
Salle de musculation, fitness et stretching privés pour vous uniquement…
De nombreux matchs et tournois par semaine.
Une programmation complète de vos séances individuelles avec le Head coach tout au long du séjour.
RÉSERVER VOTRE PLACE DES MAINTENANT (PLACES LIMITÉES)
NOS TARIFS TOUT COMPRIS
1 mois = 1700 USD + 10$ par séance individuelle + billet A/R
2 mois = 2300 USD + 10$ par séance individuelle + billet A/R
3 mois = 2900 USD + 10$ par séance individuelle + billet A/R
Deux aéroports internationaux d'arrivée Indianapolis ou Dayton. Voyage en groupe accompagné possible.
Pour ce tarif nous vous offrons le meilleur rapport qualité prix garanti !!! (Nous vous remboursons la différence si vous trouvez comparable et moins cher)
[metaslider id=572]
Qui sommes nous:
Tony Cole (Richmond,  Head Coach & directeur associé)
David Bonnel (Richmond, Head Coach & directeur associé)
LE MOT DES COACHES: Notre structure à taille humaine (2 équipes) n'en est pas moins très professionnelle tant elle est proche de l'essentiel: SES JOUEURS. Notre expérience du basketball, de l'encadrement sportif, du haut niveau, des camps de basket aux USA etc…. Nous a forgé une idée fixe: « faire progresser nos joueurs nous fait progresser nous même! » Ainsi votre futur est notre futur et nous mettrons tout en œuvre pour que votre séjour dans notre Academy soit productif et vous permette de passer un ou plusieurs paliers que ce soit physiquement, techniquement ou mentalement.

VOICI UNE PARTIE DES JOUEURS QUE NOUS AVONS FORMÉS DEPUIS 15 ANS DANS NOTRE ACADEMY:
Walter PITCHFORD (Florida & Nebraska NCAA I), Trevor FERGUSON (North Carolina State NCAA I, ACC), Theo HATCHER (University of Albany NCAA I), Lee HASSAN (South Eastern Illinois NCAA I), Everet SPENCER (Wright State University & Ohio State NCAA I), Sekani MILIKEN (Alabama State NCAA I), Ahmed SHAMESLEDIN (Monroe College NCAA I), Lawrence DANNER (Texas Southern NCAA I), Millen KOSTOV (Ohio Christian University NCAA II), Rob ELRIDGE (Wright State University NCAA I), Myles ROBINSON (Cincinnati State NCAA II), Cole ADAIR (University of Indianapolis NCAA II), Charon HILL 2015′ (Kilgore College Of Texas, NJCAA DIV I), Jearvon IRVIN 2015′ (Missouri State of West Plains, NJCAA DIV I), Lance CARTER (Tabor College NAIA), Abdul OSMAN (Benedict College), Austin YOUNG (Salem International College), Charles WARREN (Milken University), Nate FLORENCE (University of Toledo), Dominique BRYANT (Kennedy King College), Faisha IBRAHAM (Shaw University), Bobby CLARK (Western Iowa College), Kenny FREEMAN (Brevard College), Idgke HART (Brevard College), Jamar HUFF (Sinclair College), Luther ANDREWS (Chicago South Suburban College), Kendall WATERS (Ashland University), Shawn FLEMMING (Bennedictine University), Devin BENSON (Ohio Christian University), Devaughn COLE-RODNEY (Muskegon College), Hayden ANNET (Charleston College), Warren NILES (Oral Roberts University), Trevor NILES (Frank Phillips College), Chase CAMPBELL (South Plains College), Brandon PITTS (South Plains College), Phil BOND (Charleston College), Phil BARNER (Brown and Mackie College), Denham BUCHANON (Murray State College OKC), Melvin TILLMAN (Southern Methodist), Latique AGARD (Jacksonville State), Shavar RICHARDSON ( Florida Atlantic), Leke LEU ( Daytona State), Junior McLEOD (Eckerd State), Nathan GORDON (Spoon River College), Remon NELSON (Aiken College SC), Adante JONES (McCook College), Jack O FLAHERTY (Earlham College NCAA III), Malik WINEGLASS (Louis and Clark College NCAA III), Jim BROWN (Paris Junior College Texas)……..




[contact-form][contact-field label='Nom' type='name' required='1'/][contact-field label='E-mail' type='email' required='1'/][contact-field label='club,pays' type='text' required='1'/][contact-field label='Commentaire' type='textarea' required='1'/][/contact-form]